Allen Ayers Dutton

1922 - 2017

Allen Ayers Dutton, 95, renowned photographer and eccentric artist, passed away on December 9, 2017. Allen was born in Kingman, AZ. He served four years in the British and American Armies in North Africa and the Middle East during WWII. After he returned to Arizona in 1946, he attended ASU, and received a Master's Degree in History with a minor in Art. He taught at North High School in the 1950s. He was a professor of photography at Phoenix College from 1960 to 1982, where his classes were in high demand. He treasured life-long friendships with many of his former students. His photographic works are in the collections of the Museum of Modern Art in New York, the Bibliotheque Nacionale in Paris, and the Corcoran Gallery of Art in Washington DC. His published photographic books include "Arizona Then and Now," "Phoenix Then and Now," "Strange But True: The Arizona Photographs of Allen Dutton, and "Real to Surreal." He photographed every community in Arizona, donated the body of this work to the Arizona Historical Foundation. He was also an accomplished painter, depicting the lives of wranglers and rhinos on the legendary Rocking AD Ranch. In his later years, he was a prolific writer of novels, poetry, and highly anticipated Christmas letters filled with tall tales of his exotic adventures with his beloved wife, Mary Ann Enloe Dutton. He was the recipient of many awards, acknowledging his contribution to the arts in Arizona. Allen was preceded in death by his first wife, Harriett (Tudie) Dutton, and by Mary Ann. He is survived by his three children, Nels Dutton, Elisabeth Dutton (David Bush), and Wendy Dutton (Paul Bussey). A Celebration of Life will take place in early 2018, at a date and location to be announced. Those wishing to commemorate Allen may contribute to the Allen A. Dutton Scholarship Fund at Phoenix College, or contribute to organizations he supported--The Sierra Club, The Nature Conservancy, St. Mary's Food Bank, or The Union of Concerned Scientists.

Memorials

Laurel was one of our own, an estate sale shopper, a boothie and antique dealer. RIP Lauren
​Obituary: Laurel Lee Tayon​​

​Laurel Lee Tayon, 52, was taken unexpectedly from this world on Feb. 20, 2014. Laurel was born on May 11, 1961, in Page, Ariz., the daughter of James and Jenny Pribble.

Laurel joined the U.S. Army, serving as a medic. While in the Army she met her husband, Bruce Tayon. She had a passion for education and environmental management, which drove her to complete a master's in safety and occupational health. Laurel retired from the VAMC as a safety manager. She was the former owner of the Appleshed in Prescott Valley.

Laurel will be remembered as being a strong community leader with great ambitions as well as a tender and loving heart. Laurel had the brightest personality and left happiness with each and every encounter.

She will be missed most by her husband Bruce of Prescott Valley; her three children; two beautiful grandchildren; her mother; brother; two sisters; as well as countless friends.

A celebration of Laurel's life will be at 1 p.m. Sunday, Feb. 23, 2014, at 931 W. Gurley in Prescott as we gather to remember her life and vast accomplishments as a daughter, sister, wife, mom, grandmother and wonderful friend.

B & R ESTATE LIQUIDATION & eBay SERVICE

Paloma Fouch - 1922 - 2017

Margaret Paloma (Poni) Fouch, born Feb. 25, 1922, passed away peacefully July 11, 2017, at her son's home in Missouri. Poni is survived by a daughter, Vickie and a son, Blain, four grandchildren and six great grandchildren.
In her youth, she taught at Arthur Murray Dance Studios, was the Social Director for a nightclub, in Seattle and an Interior Decorator in a commercial business with her late husband, Jack. In her retirement years, she concentrated on making crafts for local charities.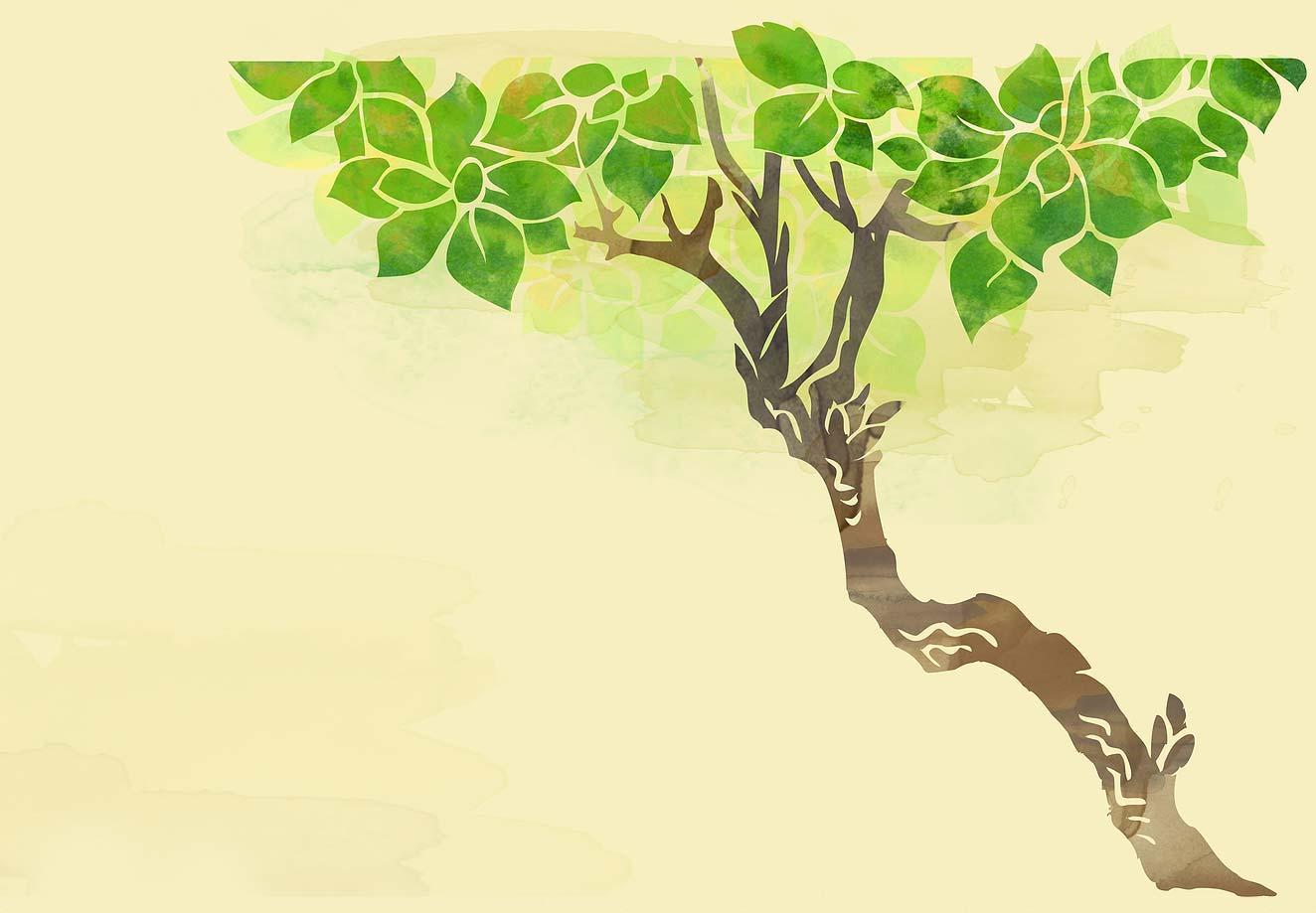 Fully Insured
Morton 'Mort' Goldstein

Morton "Mort" Goldstein, 87, of Prescott, Arizona, passed away June 10, 2017. He was born in Springfield, Massachusetts, grew up in San Francisco and moved to Los Angeles while he was in high school.
When he retired from the insurance industry in 1991, he moved to Prescott and became active with Temple B'rith Shalom. For the last 25 years he was a very active volunteer with the Prescott Public Library Book Sale and served on the Board of the Friends of the Library.
Mort is survived by his wife, Shirley; his daughters, Leslie Goldstein and Lori Schoenbaum; and his son, David Goldstein.

A celebration of Mort's life will be held at a future date. The family suggests memorial donations be sent to either the Friends of the Prescott Public Library, 215 Goodwin St., Prescott AZ 86303, or to Temple B'rith Shalom, 2077 Brohner Way, Prescott, 86301.

Obituary: Eino M. Jacobson
Those who knew and loved Eino Matti Jacobson remember his humor, his brilliant legal mind and his love of a good story, especially if it was shared while enjoying the company of close friends, family and colleagues. Eino passed from this life on Oct. 13, 2013, after suffering from a long-term respiratory and heart condition. He was 80 years old.

He is survived by his wife of 61 years, Patricia; children, Melanie Gail Jacobson, Marcus Eino Jacobson, Robin Lynn Jacobson, Monica Jo (James) Beck and Dianne Louise Jacobson; grandchildren, Dylan and Justin Cook, Tessa Milosevich, and Colin and Sophia Levy; great-granddaughter, Adelaide Cook; cousin, Donald Puente (Miki); and companion, Muffy Vallely. His parents, Eino Matti and Josephine Frick Jacobson, and grandson, Nathan Daniel Milosevich, predeceased him.

Born in his grandmother's home in Globe, Ariz., on Jan. 18, 1933, Eino was an only child. His father was a first generation American of Finnish parents who immigrated to Minnesota in 1904 and eventually settled in Miami, Ariz. His mother came to Pearce, Ariz., in a covered wagon when she was a small child in the early 1900s.

Click on the link below for the full obituary

http://prescottaz.com/main.asp?Search=1&ArticleID=124700&SectionID=167&SubSectionID=468&S=1

Obituary: Gabriel Matthew LaBruzza
Gabriel Matthew LaBruzza, 79, of Prescott and Chino Valley, Ariz., passed away Friday, July 12, 2013, in Prescott. Gabe was born March 26, 1934, to Vincent and Maria (Scrudato) LaBruzza at the SoHo Hospital in Belleville, N.J.

Gabe was the owner of LaBruzza's Italian Ristorante on Iron Springs Road and was beloved by all his customers. He greeted everyone with a big, "Hi. How you doing? Thanks for coming in."

Gabe attended Utah State University and graduated with a bachelor's degree. He then served in the Air Force during the Korean War as an aircraft mechanic stationed in Japan. Gabe had two children, James Vincent and Mathew Gabriel, with Sue Lacey Miller, whom he divorced.

Gabe came to Prescott in 1988 with $500 in his pocket and opened his first restaurant, LaBruzza Italian Ristorante, on White Spar Road, which in later years relocated to his current location on Iron Springs Road. His loyal customers followed Gabe and enjoyed the finest Italian Cuisine in Northern Arizona.

In his spare time, Gabe enjoyed gardening, baseball, sports especially boxing and spending time with his family and friends who will all miss him dearly.

Gabe is survived by his sons James LaBruzza (Mariko) and Matt LaBruzza (Jen), and their children Nathan and Lucas; his brothers Vincent, U.S. Army Korea (Raffaela), Sal, U.S. Air Force WWII (Gloria); sister Nancy LaBruzza; nieces and nephews, Anthony, Robert, Billy, Jimmy, Paul, Joseph, Angela, Marie, Kathy, Joseph, Maryann, Vincent, Christine. Gabe was predeceased by his brothers Frank, U.S. Army, Silver Star WWII and Joseph, U.S. Army Silver Star WWII and two sisters Mary and Pam.

Funeral services will be 10 a.m. Friday, July 19, 2013, at Sacred Heart Catholic Church with interment at the Veterans Cemetery in Prescott. A reception at Sacred Heart will follow the interment ceremony at the VA Cemetery.

In lieu of flowers, please make a donation in Gabe's memory to our Prescott Fire Department Hotshot survivor Brendan McDonough Charity Fund at any Wells Fargo Branch, or to The Wounded Warrior Project, P.O. Box 758517, Topeka, KS 66675.

​

Billy Ray Trammell

Billy Ray Trammell, 89, left for Heaven Dec.19, 2014. He was born March 15, 1925, in Levelland, Texas, to Frank and May Trammell. As a child, he moved to Buckhorn, New Mexico, where he attended school through the eighth grade. Some of his fondest memories are here with his cousins, the closeness they shared and their shenanigans.

He then moved to Silver City, New Mexico, where he attended high school and in his senior year met and fell in love with his wife of 72 years, Marjorie E. Roberts. Two years after their marriage, he joined the U.S. Navy. He served his country in the Pacific Theatre during the war. After returning home, he went back to work for the Kennecott mines in Santa Rita, New Mexico, as a brakeman on the trains. He also became a journeyman carpenter for the mine.

​ In the summer of 1958, he moved his family to Prescott, Arizona, putting his carpenter trade to use building and remodeling houses. In 1974 he started Trammell Construction with his son, and later sold the company in 1994 and retired. But that was only the beginning.

Bill never let the grass grow under his feet. He wore many hats throughout his life: brakeman, truck driver, carpenter, deacon, teacher, contractor, rancher and evangelist. The loves of his life were his Lord and Savior, his family, ranching, music and dancing. He liked to laugh and joke; looked for the good in people; and was always glad to see you.

His love for people led him to be one of the original founding members of the Cowboys for Christ Chapter in Arizona. Bill was also active with Gideon's International (since 1996), and was a chaplain at Yavapai County Jail for over 39 years. He will be missed by his family and by everyone whose life he touched. His love, leadership and Christian walk will always be remembered. Even though there is some sadness in his homegoing, we rejoice in knowing he has received his eternal inheritance and is free from the bondage of an earthly body.

​ Bill (Papa) is survived by his wife, Marjorie; son Troy (Barbara) Trammell; daughter Glenda (Bruce) Worrall; grandchildren Senette (Darrell) Buntin and Heather Duncan; his great-granddaughter Aubrey Toler; and sisters Erma Lee Minton, Jeanne Portnova, and Robbie Owens.

Bill's motto for life was God first, family second - God will supply the rest.

Services will be held at Calvary Chapel Prescott Campus, 2313 E. State Route 69, Prescott, on Friday, January 2, 2015 at 11:00am. Concluding services will be at Mountain View Cemetery.

Memorials can be made in Billy's name to: Gideon's International, P.O. Box 1506, Prescott, AZ 86302.

You are invited to log onto ruffnerwakelin.com to sign Bill's guest book and share a memory with the family.

Please log on to www.ruffnerwakelin.com to sign Billy's guestbook and share a memory with the family.

​Information provided by survivors.

"Prescott 19" June 30, 2013

The poem below was penned by an old boyfriend of mine, he used to be a Rodeo Bull Rider and was from Prescott, his name is Steve Edwardson. He now lives in Texas but his roots are here. I wanted to share this with everyone. I thought it was beautiful.​

"19​"

​​Oh Heavenly Father
My one pure love.
You've taken "19"
You've brought them above
I'm standing before you,
With my knees quite weak.
Not sure what to say,
Don't know what to speak.
I know that you smiled
As you raised them to you.
For these young "19",
They weren't new to you.
I know You beamed with pride
As you watched them grow.
From the children they were,
To the people we know.
They stood flawless and proud
In the profession they chose.
Fearless with pride,
To protect the ones they loved.
I know that they're with you
Of this there's no doubt.
They have stepped from the flames,
They had fought to put out
So Heavenly Father,
With your love so great.
Please bless the family and friends
Please help them find peace.